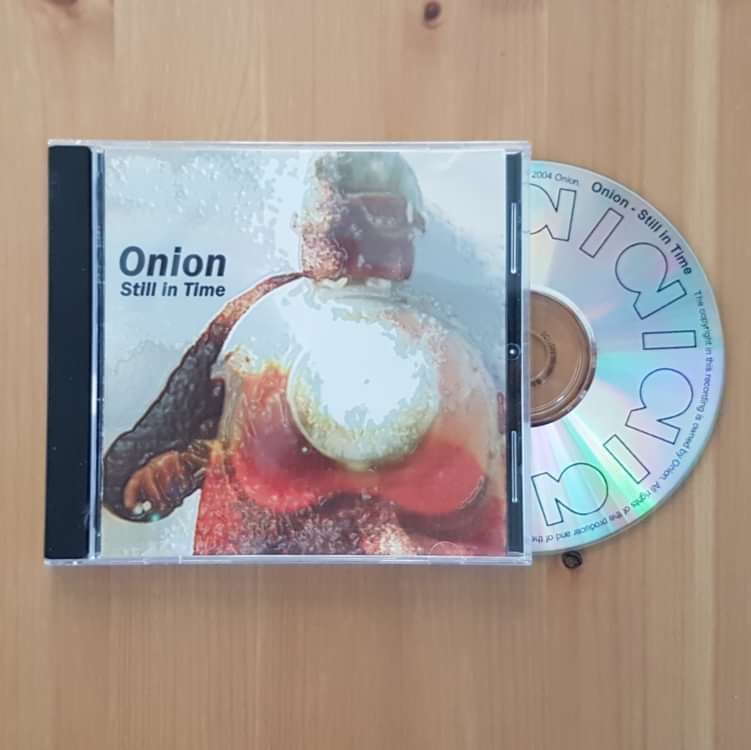 RARE - Still In Time
Mk II - Second Run (Esteban were originally called Onion)
Released 2004.
Coffee Coloured Cardigan ... 3:34
Warning
Still In Time
The Go + Twice The Rise
Healer
How I Fell For Autumn
The Kingfisher
This Ain't Vegas
Shame Game
Don't Look Down
Part One - Hello Dan
SYOR
Strobe
All songs written by Onion (Cox/Houghton/Ryan/Wright). Produced and recorded by Lee Beddow at Abbey Sound Recording Studio, Rugeley, UK.
After seven days in the studio in the spring of 2004 the band had recorded and produced their debut album Still In Time. The first batch of 200 copies (Mk I) were pressed and sold within weeks of release and the band were forced to run a second batch of 500 (Mk II). Buoyed by the sales and media interest the band set about recording a follow-up album Finding Will.