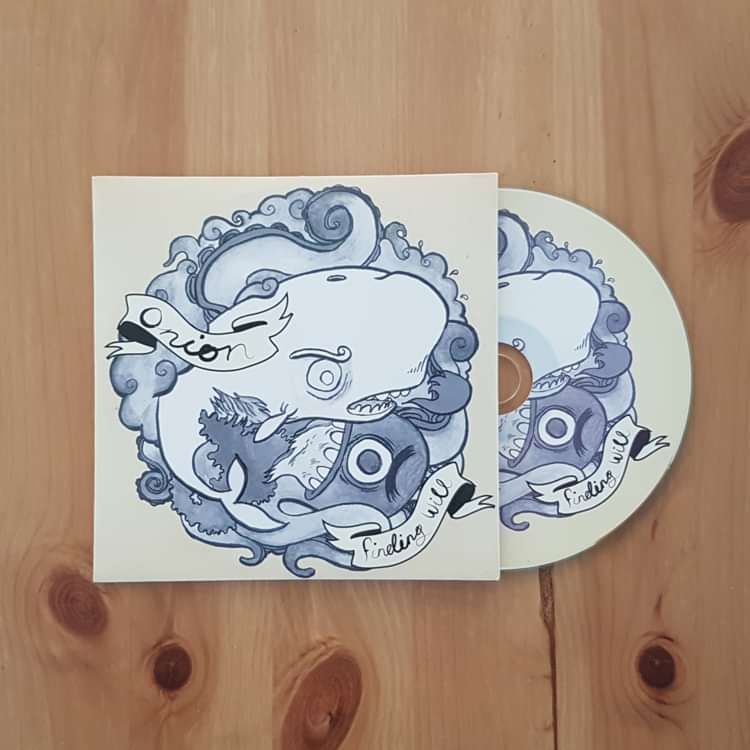 RARE - Finding Will
Follow-up album to Still In Time
Released 2005.
Dream Report ... 4:46
Mass Aura ... 3:47
Good Bye ... 3:15
Dent On Nail ... 5:32
Santiago Daze ... 3:35
Lima ... 2:45
Heavy Light ... 4:07
Tasted Tears ... 3:49
Part Two - The Ticket Man ... 6:19
The Only Other ... 2:49
Fade in Frey Doubt ... 5:07
Finding Will ... 9:24
All songs written by Onion (Cox/Houghton/Ryan/Wright). Produced and recorded by Lee Beddow at Abbey Sound Recording Studio, Rugeley, UK.
The foursome decided to pace themselves by splitting this follow-up recording over course of the year (2005) which allowed them maximum time to develop and strengthen the songs for 'Finding Will', Onion's second self funded LP. It was tracks from this album which aroused talent scout Spencer Wells, a former band scout for David Gray's label and one-time manager of James Morrison. Wells went to see Onion rehearse at Arch Recordings, Burton-on-Trent and upon hearing one particular track 'Santiago Daze', invited them to play at Summer Sundae 2006 alongside Gomez, Elbow, The Proclaimers and James Morrison to name but a few.
Promo's from Finding Will were sent far and wide and one track 'Mass Aura' caught the attention of Ville Leppanen, M.D. at The Animal Farm who invited them to their studio in London. In 4 days four songs were re-worked and re-recorded by Ville and brother Matt at Atomic Studios London. 'Santiago', 'Say It Loud', 'Paperboy' and 'Mass Aura' all made it onto their first EP under a new band name 'Esteban'. The band would eventually sign to The Animal Farm in 2007.